Lancaster School Message Good morning and welcome back! As we fine tune our morning kindergarten through Grade 3 drop-off process, we are going to make the following adjustment. The right lane will be used for the "hugs and kisses" lane. This will be the lane for parents/guardians that like to help their children out of the vehicle and wish them well. Please pull all the way up to the stop sign or to next vehicle in the right lane before starting the drop-off process. The left lane will be used for the quick drop-offs. Please make sure that you pull all the way up to the stop sign or to the closest vehicle in the right lane before you let your child out! Please call if you have any questions!




Mr. Holmes September 3rd Newsletter is at the following link:
https://5il.co/xoc6
Please take the time to read it. See you all on Tuesday!

Lancaster School Welcomes New Families! The Lancaster School will host its annual New Family Tour Evening on Thursday, September 2nd. Tours of the school will be held every 20 minutes starting at 4PM. The tours will be led by Lancaster School teachers and parents, and the school administration will be on hand to greet families and answer questions. Parents and guardians who will have children attending the Lancaster School for the first time are encouraged to call the school at 788-4924 to schedule a tour time. Families should plan to arrive at the school approximately 5 minutes before the scheduled tour time.

Weeks Memorial Library Storytelling and Free Book Giveaway

Last day of school First Grade Dance Party!

Happy last day of school for the 2020-2021 school year! School is out at 11:30 for walkers and pick ups and the busses will start to roll in about 11:45.

Here's a great activity for the last days of the school year!

7th grade had a fun day last week celebrating the end of the year!



Congratulations to these students for receiving the President's Academic Excellence Award which is given to students with a GPS of 3.5 on 4.0 scale and top academic performance!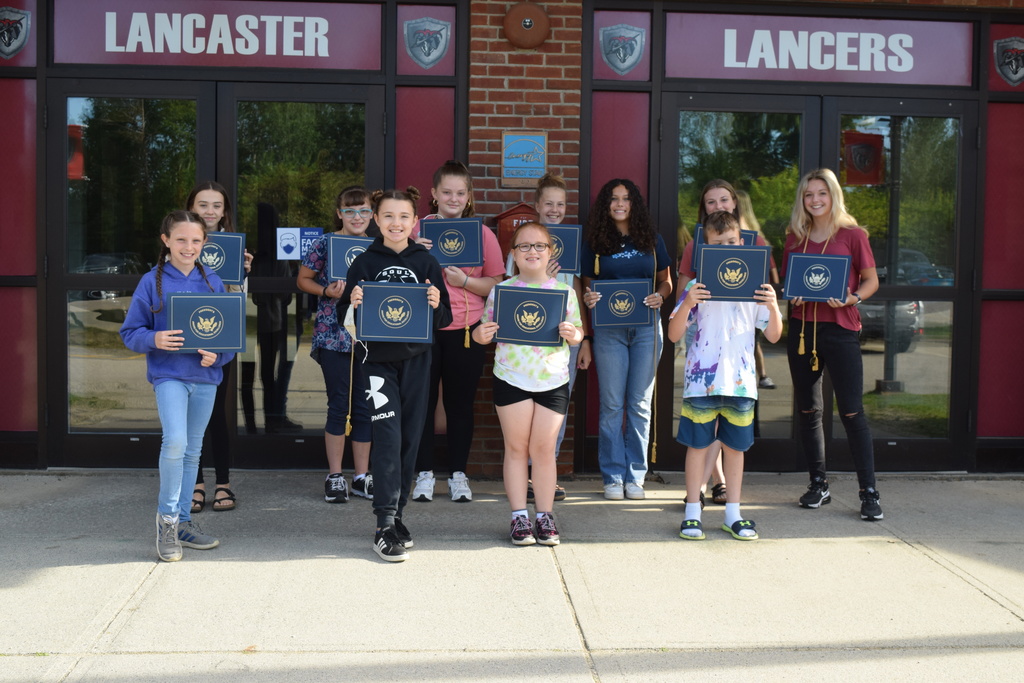 Here is the schedule for the summer at Weeks Memorial Library.

Third Grade recently went on their annual walking history tour of Lancaster. They finished off this educational excursion by stopping off at "Scoops" for ice cream on their way back to school.

First grade made woodland critter masks to represent their cohort! Here we have Mrs. Colby's herd of deer, Mrs. Rowley's skulk of foxes and Mrs. Beattie's gaze of raccoons!

Here are some pictures of some Second Grade Rockstars! Today was Rock and Roll day for R in our ABC Countdown.

Thanks to The Neil and Louise Tillotson Fund, we've lowered tuition for Eco Genius, our Environmental Studies camp for incoming 6th-9th graders July 12-16 @ White Mountains Regional High School in Whitefield. The cost is now $75 to attend the program. Full scholarships are also available. All middle school students are welcome! Registration is open at
https://www.futuregenius.org/register/

Whitefield Rec Summer Program